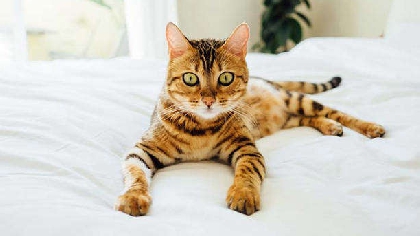 What's your cat listening to?
What's Your Furry Ones Faves?
If you're a pet parent, chances are that your cat (or dog, or iguana) is your world. And, since we find joy, energy and even comfort in listening to music, why not share the power of music with our cats, dogs and other furry, scaly or feathered friends?
Spotify's Pet Playlists, which launched in 2020, is a fun way to create a custom playlist for your pet. Whether you want to give your pet something to listen to while you're out of the house or you want to share a musical moment with your favourite animal friend, a Pet Playlist is a fun and simple way to start.
According to an online survey of 5,000 music-streaming pet owners from five countries, Spotify found that 71 per cent of pet owners surveyed play music for their pets and eight in 10 pet owners believe their furry friends like music. And, if you often find yourself dancing and/or singing with your pup or kitten, you're not alone. The survey found that 69 per cent of pet owners sing to their animals, while 57 per cent of owners dance with them
The process of making a Pet Playlist on Spotify is pretty simple. If you already have a Spotify account, visit spotify.com/pets to get started.
Click on "Let's Go," and then choose the type of pet you're making a playlist for. Currently, the choices are: dog, cat, iguana, bird or hamster. it takes less than five minutes from start to finish.
Next, Spotify will ask you to rate your pet on a scale for three different metrics: from relaxed to energetic, shy to friendly, apathetic to curious.
Finally, to customize the playlist cover for your pet, you then have the option of adding a picture of your pet (if you want!) and typing in their name.
Voila! Spotify will then generate your pet's playlist. You can share the playlist on social, or make it a private listening party for you and your pet.
Try it HERE