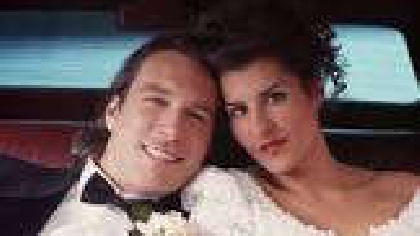 Big Fat Greek Wedding 3
Becoming A Trilogy
Get ready for more My Big Fat Greek Wedding!
In an Instagram video Tuesday, actress Nia Vardalos thanked fans for their "lovely messages" waiting on another sequel as she happily confirmed filming has begun in Athens, Greece, for My Big Fat Greek Wedding 3.
And guess who the director is," Vardalos, 59, said "It's me!"
She plays Toula Portokalos in the comedy film series, which started with the record-breaking 2002 original. (It made more than $350 million worldwide on only a $5 million budget.) Vardalos wrote that and the 2016 sequel, and both films also starred Lainie Kazan, Michael Constantine, Andrea Martin and Joey Fatone.
Constantine died in August at age 94. Vardalos paid tribute to him at the time, tweeting, "Michael Constantine, the dad to our cast-family, a gift to the written word, and always a friend. Acting with him came with a rush of love and fun. I will treasure this man who brought Gus to life. He gave us so much laughter and deserves a rest now. We love you Michael."